---
NEWS   NEWS  NEWS   NEWS   NEWS   NEWS
It is with deep sorrow and regret that we are announcing the closing of our A Million Drops Learning Center.
22 months ago we signed a lease, so we could provide classes and workshops in a safe, quiet and happy environment. It was an amazing experience. Every day was filled with unpredictable challenges, we succeeded, we failed and succeeded again. We don't regret any of it, we learned a lot, about ourselves and about humanity. Our Director Maike devoted all her time outside of her regular job to make things happen, and she finally realized that the responsibility is too much much for one person to handle.
A Million Drops will continue to support the weekly Podcasting classes taught by Scott Clapson, our guest and part-time manager and host of
Real Good Stuff,
a podcasting show challenging to rethink stereotypes.
We are also going to continue our Free Laundry Voucher program, and we will go back to doing outreach on foot, providing needed items, like toiletries, socks and underwear.
A million thank yous to everyone who has supported us over the years; your donations always went 100% to the cause. Please check back here to find out about other future events and programs.
WHO WE ARE
A Million Drops is an L.A. based non-profit organization dedicated to providing direct, individual support to youth and adults experiencing homelessness who want to make a difference in their lives and need a helping hand to do so.
WHAT WE DO
A Million Drops Learning Center  

After providing our services on foot and at 'borrowed' locations for five years, we decided to take a big step, and in June 2018, we opened  the doors to A Million Drops Learning Center – a quiet, safe place in the heart of Hollywood for youth and adults who want to take the step out of homelessness through learning and self-improvement.
We are located at 1711 North Van Ness Ave., Los Angeles, CA 90028 (access via the parking lot behind the Adventist Church).
We offer classes, groups and workshops Mondays through Fridays. Scheduled classes can be found in our event calendar, participants need to sign up.
Free Laundry Night > Free Laundry Vouchers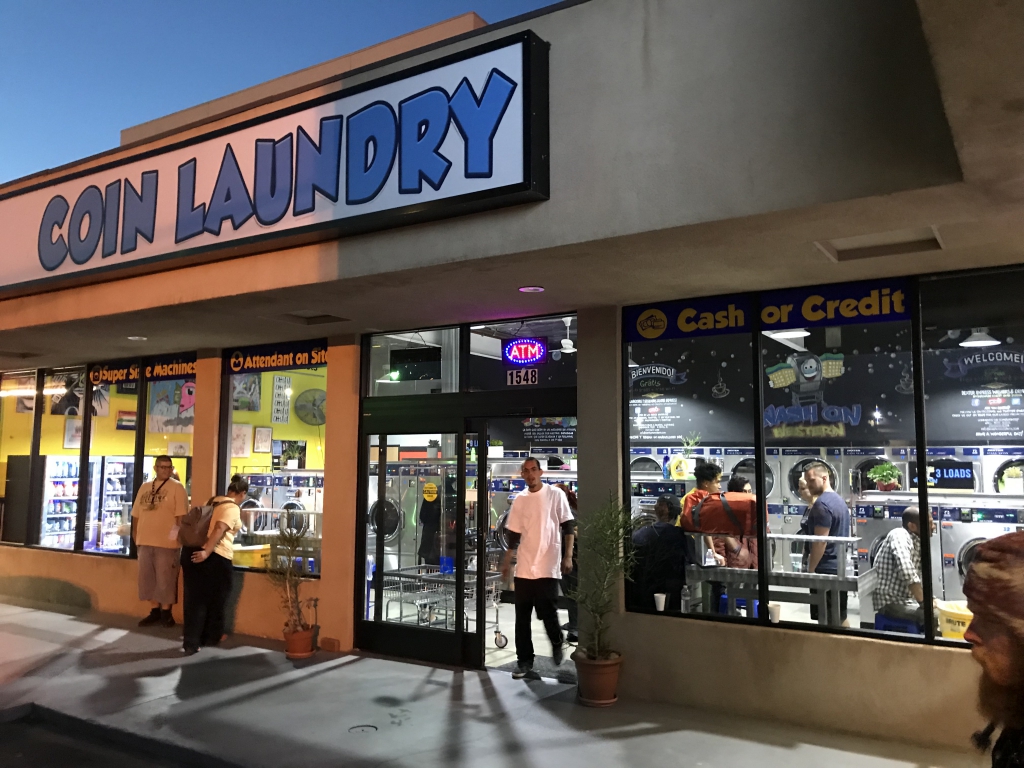 After running a monthly program for four years, supplying coins, detergent, and assisting our homeless sisters and brothers with washing clothes, blankets and sleeping bags, we switched to a Free Laundry Voucher program, allowing more flexibility to do laundry five days, each week. The vouchers are available for people who participate in programs at the A Million Drops Learning Center and can be redeemed at Wash On Western Mondays through Fridays from 7 am – 7 pm.
Unsheltered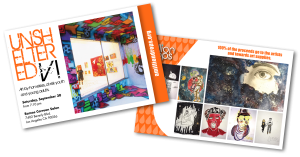 A recurring art exhibition presenting works by youth and young adults experiencing homelessness, providing them with the opportunity to showcase and sell their works.
UTW Day
An annual event taking place since 2013, uniting people worldwide in taking positive local actions.
If you would like to support what we do, please donate here! Or you can help us reach our short term goal by contributing directly to the fundraiser we created for our A Million Drops Learning Center.
WHAT YOU CAN DO TO HELP US HELP OTHERS
DONATE A NEEDED ITEM ——— LET AMAZON DO IT FOR YOU
Links
---