The A Million Drops Center has been open for 15 weeks and it's going strong. We are open Mondays – Fridays from 2 – 6 pm with an average of 14 to 20 people coming to spend time to recharge batteries, the ones of their phones as well as their own.
We offer a free in-house library, art supplies and 10 laptops to do research or print resumés.
A team of homeless young adults under the guidance of garden expert Charles Malki is working in our edible garden, learning how to grow food.
One of our guests is organizing a series of poetry workshops; the first one was titled "BlackOut Poetry". As you can see in the pictures, it even looks beautiful!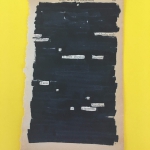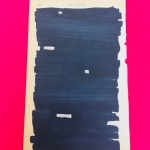 We have volunteers who pick up donated food and drop it off at the Learning Center, others come to engage in conversations with our guests, to play boardgames or help with things like filling out applications.
We are receiving lots of wonderful donations, including laptops, a TV and a DVD player, sleeping bags, materials for jewelry making, clothing, toiletries, snacks and more. The Hollywood United Neighborhood Council (HUNC) has been a strong supporter, financing several of our programs, amongst them a self-defense class, an art workshop and our free laundry program. We can't express our gratitude enough for all the amazing support we are getting!
Our next step is to raise money, so we can by a used van to take our young guests on educational field trips.